Android
Android One & Android Go edition, Why Better Than other Custom UI?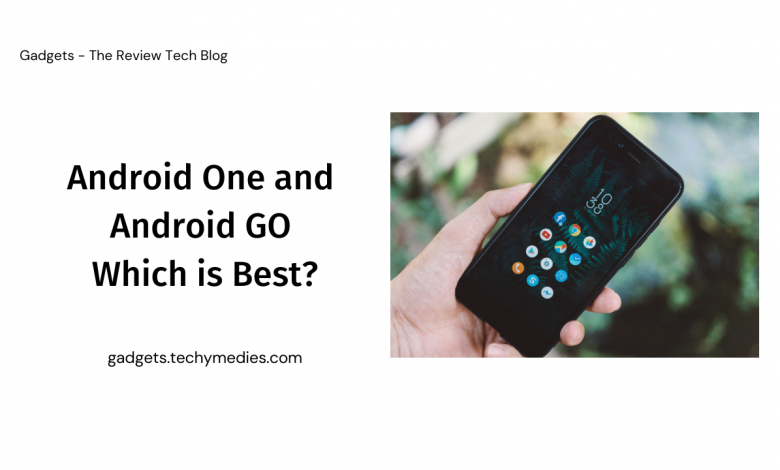 Do you know what Android one means? What is the Android go edition & what android one tells? If we talk about stock android meaning, then learn about Android in this post.
These days most of the Operating systems of Smartphones are occupied by Android and iOS. So, this is the reason why we need to consider the best OS for our smartphones. Sadly, besides, the product from Apple Inc. All the smartphones, or the majority of them, are based/ running on Android.
There are different OS in smartphones like Java, Symbian, iOS & Android. Among 80% of the mobile are using Android OS on their phones. If we talk about an Android, we can find the difference between an Android OS in a Mobile Company.
Android One: The Premium Upgraded Edition of Stock Android
Like Different Mobile companies, there are also differences in Android OS. This Android OS may vary from smartphone company & to processor. This is the difference just like the difference in a processor like MediaTek, Snapdragon & Exons.
When Android OS came into the world of smartphones, the looks of smartphones changed. Nowadays, everyone is a fan of Android because of its variety and performance. Before Android, we found Microsoft OS in smartphones which were also good but not better than current Android Smartphones.
In the Android platform, we can get varieties of OS like Stock Android, Android One, Android Go & Custom UI. Due to its types of OS, Android is the best platform for every smartphone, from low budget to Flagship level.
Types of Android OS,
Stock Android
Android One
Custom UI &
Android GO
Stock Android
It is treated as a pure android. It is a neat & clean OS that is found in Pixels & Nexus smartphones. It is a default Android OS. Stock Android is found in Google Phones & in some Flagship models of the third-party company.
Specs of Stock Android?
No Bloatware
Neat & Clean UI
No Complexity
Disadvantages of Stock Android
No Regular Updates on Budget Phones
No third-party apps & extra features
Not Available in Low Range Phone
Android One
Android One isthe Android OS that Google Inc. introduced in 2014 by focusing on Mid-range phones. Android One is introduced to facilitate and support mid-range mobile devices to provide regular updates.
Smartphones running on Android One can get software updates for 2-3 years from the side of Google. Android One is just like a Stock Android. To provide an upgrade for two years in ANDROID one is just like the responsibility of Google.
Android Go
Android Go is just like Android One, but this Android OS is for low-budget smartphones. The skin used in Android GO is as like Stock Android.
Google introduced it in 2017 to facilitate and provides a regular update for low-budget smartphones. This OS is used in low-budget, low hardware, starting & cheap Android phones.
Custom UI
Itis a customized Android OS where smartphone companies customize the stock Android and make changes. A smartphone company causes custom UI by adding and removing features from Stock Android. Custom UI is a modified OS.
In Custom Android, we can get extra features from Google like Screen Recorder, Change in fonts, Themes, App locker & many more. This additional feature can't find in Stock Android. So, to use this extra feature in Stock Android, we have to download the third-party apps from the store.
We can say that in Custom UI, we can get a lot of customization features. There is less chance of providing new Android version updates in Custom UI; Smartphones using Custom UI get Custom Updates Rather than Android Version updates.
For example, Xiaomi Redmi Note 6 Pro Smartphone users get MIUI 11 updates from MIUI 10 but may not (less chance) get an Update of Android 13 if it is running on Android 12.
This is because Google can't prioritize Providing Android Updates in Custom UI phones. Companies like Xiaomi, Huawei, accurate me etc., use Custom UI.
In Custom UI, we can find variables like MIUI, EMUI, One Plus, Color OS and many more. All the company using Custom UI have their own Custom OS.
If we talk about Xiaomi, it uses MIUI OS in both series (Redmi & Mi). Huawei Also uses its Custom Skin, EMUI, in its smartphones. Real Me uses ColorOS in its Smartphones.
If we talk about miui vs. emui, we can find the differences between them. This custom UI can't be the same because every company wants to make their custom UI different than others.
MIUI and EMUI: Topmost Custom UI
MIUI is the custom UI used by Xiaomi Company in its Redmi & Mi phones. In MIUI, you can get excellent and customizable features that make you fall in love with MIUI.
Which is better, Miui or ColorOS?
If we compare MIUI and ColorOS, we can find their differences. MIUI from Xiaomi is also the best Custom UI, and ColorOS from Realme smartphone is also good in its features.
Is Miui better than Android One?
The choice depends upon the smartphone users because everyone has options and requirements. If you want more customization and want to get extra additional features in your Android, then you can use Miui. In this sense, Miui is better than Android One.