Android
Samsung Vs Redmi: The Battle In the Indian Smartphone Market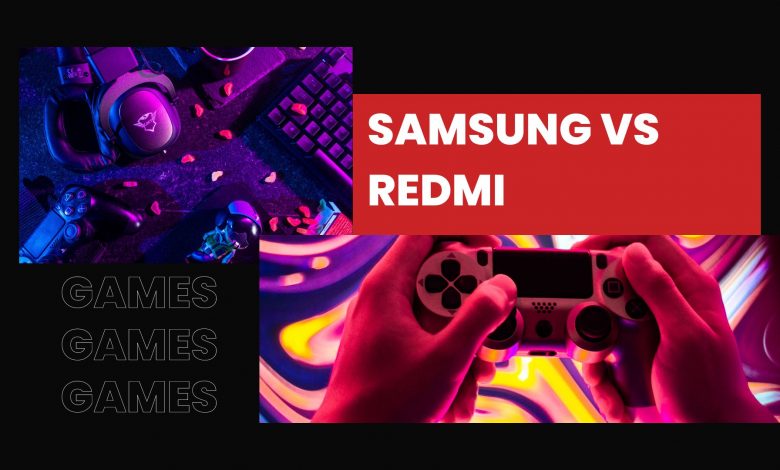 Xiaomi and Samsung are both the most important smartphone companies in India and both are battling within the smartphone space. But their battle has been transformed into a war that is much beyond the Smartphone market. So let's have a glance at Xiaomi and Samsung and their strategy for 2022 and make a clear for Samsung vs redmi. 
Xiaomi vs Samsung Brand
Samsung and Xiaomi have been fighting well for many years in terms of market share and products. But now their fight has moved forward. In one era, Xiaomi used to make only smartphones but now the story has changed completely. If we make their analysis, then Xiaomi Company arrived in 2014 in India.
At that time the Xiaomi company was very small. That is why the company did not launch more phones. Till Xiaomi's entry-level, Samsung was India's largest electronics and smartphones hubs.
At that time, there was a big fight between Samsung and Micromax. Samsung company used to pay more attention to offline sales from Starting. On one hand, Samsung had gone very far in the offline market, but at that time Xiaomi was a new company, so Xiaomi left offline and moved on to the online side.
On the other hand, Xiaomi started selling smartphones from a small store. Xiaomi company smartphones were focused only on techies, but in today's time, Xiaomi is also playing the offline market perfectly.
Samsung was already in chaos to take over the big market, but after Xiaomi's arrival, the story completely turns. Samsung already used to remove a lot of various phones and wanted to handle the market itself, so Samsung used to be the number one smartphone in India.
If we talk about Samsung's J series and the S series, its number would have been very much as it was compared to other brands.
Journey of Xiaomi in India
After the arrival of 2017, the strategy of the story gets different. With the start of 2017 AD, the number of smartphones from Xiaomi increases in a good ratio.
Now the business and service field of Xiaomi is not limited to smartphones but it is also ahead in fitness and other gadgets products. Xiaomi starts for launching Router, MI Tv, MI home services and many other products.
First, let's talk about Xiaomi's strategy. Where earlier you used to see 7-8 phones in a year from Xiaomi's side. But in today's time, many series of different phones are available. In the initial stage or until 2017, Xiaomi was a very small brand, but in today's time, Xiaomi has become a very big company.
Xiaomi Ecosystem in India
Like Samsung, a lot of variety will also be seen in Xiaomi. And the biggest plus point of Xiaomi is that it provides you with the best value for money as compared to Samsung. Xiaomi is one of the cheapest brands in the world which provides the best value for money for the users.
The price segment of Xiaomi smartphones is cheaper and low as compared to Samsung but Collision to Samsung. Xiaomi smartphones come with low prices and high features.
We can find such a heavy and powerful processor and camera quality at half price or somehow low price to the Samsung. So, why the people from developing countries like India and Nepal switching towards Xiaomi by replacing Samsung and other brands?
Like Samsung smartphones, these smartphones will also get a good processor and in addition to the processor, you will also get good RAM, which makes it very easy for you to do heavy apps. In today's time, Xiaomi's area is not limited only to smartphones and Mi TVs.
Nowadays, a lot of products of Xiaomi are seen. Such as Mi Band, Mi Power Bank, Mi Laptop, Mi Shoes, Mi T-Shirts, and very small electrical and fashion products. And this shows that Xiaomi is a good competitor of Samsung in overall products.
Their Market Share in India
If we talk about India, then the market share of Xiaomi is very big compared to Samsung in terms of Smartphones. As per counterpoint research, Xiaomi is still the number 1 mobile brand in India with a 27% Market Share but the market share of Samsung Smartphones is only 19%. So, in terms of selling smartphones, Xiaomi is still ahead in India and Nepal.
But as far as we talk, Xiaomi and Samsung have very different differences because Samsung is a big company in the world and has different departments. It is different for smartphones, the difference for TV, the difference for PC and the difference departments for every product. But Xiaomi is a small company, so Xiaomi does not have all the departments that Samsung has.
Wrapping Up
The real thing is that now the competition is happening in more products except smartphones. Now the competition has been pugged into the very top segment. Overall, Samsung and Xiaomi India's No. 1 brand has already been made and trying to replace others brands from the market.